Week 2: Lenae's Living Room
What is your style:
My decorating style is probably on the more traditional side. Some would say that's boring, but what can I say? I like matching stuff! I tend to buy matching furniture sets - it's a bit more expensive, but I consider it to be a good investment and it makes me feel like I have at least something in my life "together" when I walk in to my coordinated living room :-)
Who or what would you say influenced your style:
I think most of the way I decorate comes from my mom. I have moved in and out of MANY dorms/houses/apartments throughout college and graduate school, and my mom was always the one who helped me get "situated" wherever I was. Whenever I moved, it was pretty much a guarantee that there would be curtains on the windows and pictures on the walls before my suitcases were unpacked. She has an appreciation for making it feel like home, and that's something I've picked up over the years, especially since finally moving away from home to Louisville! And most importantly - she passed on her love of baskets!!
Where did most of your furniture come from:

Sofa and chaise loveseat: Ashley Furniture
Coffee table and end tables: Adcock Furniture (Athens, GA)
Decorations and pillows: TJ Maxx, Garden Ridge
Coasters: made by yours truly :-)
What is your favorite thing/piece in your room:
This is an easy one. I'm OBSESSED with my coffee table! It has two huge baskets where I store my blankets and extra pillows (see above re: my love of baskets), and two drawers which hold all my TV remotes, card games, coasters - so it is SUPER functional. I fell in love with this table the second I saw it, and though I did lots of shopping around, nothing else could measure up. It is also nice that the wood is black but the baskets are brown, making it easy to match up other pieces.
Well...that's it for week 2!
We'd LOVE to hear about any of the following:
1. What you think of the decor.
2. Suggestions for other decor options or ideas for improvements.
3. Any other questions you have that this questionaire didn't cover.
4. Opinions on this series...
Stay tuned for next week! We will be showcasing Brenna's living room
(**hint**she has the most colorful furniture).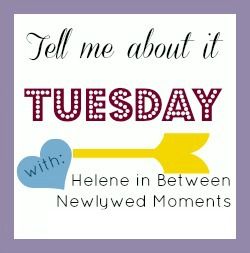 If you get a chance, go check out my sister's new blog...Life As Told By Ginge!